Begin Your Quest For Love In London
London is a gamer's paradise. Navigate time and space at the Royal Observatory, explore everything Harry Potter at the Warner Brothers studios or geek out and play board games in the nerdy bars of London. Are you looking for someone to explore the capital city? Find single gamers looking for love across London. Create genuine connections, go on gamer dates and nerdy adventures with someone who shares your passion for gaming. Whether you seek a damsel in distress, warrior princess, wanderer or unlikely hero, meet your player two here.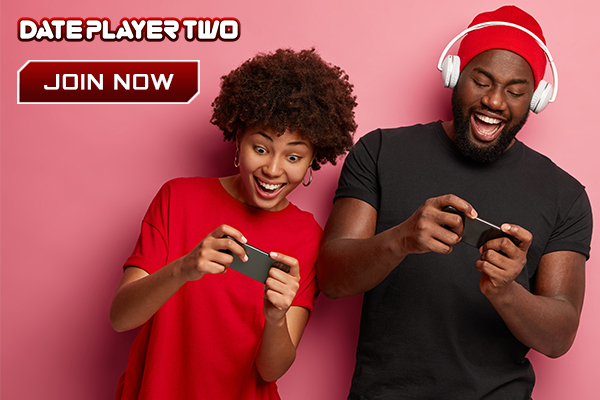 Sign up to Date Player Two and tell us all about you, your preferences and your interests. Joining takes minutes and we will match you with the single members who geek out over the same things. Love is much better when you share the same passions in life. Fall in love with someone who loves comic con, cosplay or retrogaming. Our members from London are seeking true love, and you could be the one. Search for members across the city, from Soho to Hammersmith, Croydon to Chelsea and everywhere in between. Filter your searches by age, gender or interests. Filtering by interest will increase your chances of finding dates with single gamers with whom you have things in common. Ensure your gamer dates are exciting and full of intellect.
Make The Most of Geek Dating
The geek dating platform is easy to navigate and jam-packed with features to help you get the most from your dating experience. Interact with members on the news feed. Your news feed is tailored to your interests and matches to ensure you see the content you find engaging. On the feed, explore member posts, blogs, image uploads and all the latest content from our members across London. Like and comment on gamer dating stories, cute cosplay pictures or the latest tips and tricks for your favourite games. Our members are actively posting on the feed, so you will never be without fresh new content to enjoy.
Navigating Your Love Life
Navigating the gamer dating scene can seem as daunting as slaying Deathwing the Destroyer. Our articles are detailing everything you need to know about dating as a gamer, geek or nerd. Discover the nerdiest date locations, the best pick up lines and the dos and don'ts of online dating. Our single gamers and dating experts are sharing with you their best dating advice. It's time to take note. They will soon become your lifeline while on your quest to find love. Gain some insight into the lives of our members across London by reading the members blogs. Our Londoners are writing about their geek dating experiences and how they have levelled up their love lives. Find love with someone whose personality reflects your own.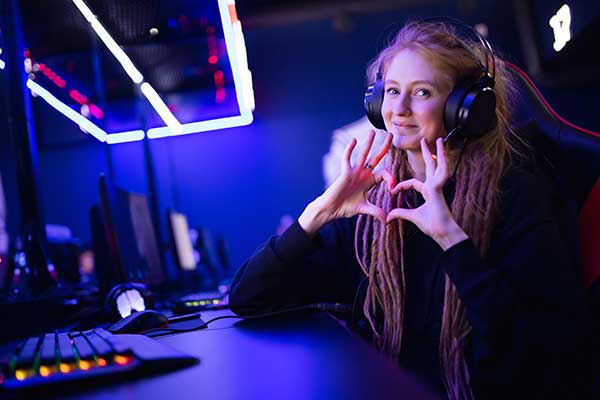 Upgrade to VIP membership and unlock the hottest features on the site. When you upgrade, you can see who has liked your posts, who's been viewing your profile and much more. Gain unlimited access to the private messaging feature and engage in intimate chats with the members you find the most attractive. Show our members what you have to offer. Advance in the game of love with priority spacing on the news feed and in member searches. Become the main character in this love story. Make the most of the VIP features and post your thoughts, opinions and silly banter. Our features bring together geeks, gamers and nerds from across London. You have all the tools to find love online. The rest is up to you.
Recent profiles
tarik03

6'4 Muslim Idiot Gigachad wants wife and loves food




tarik03

(25) Straight Male


Caring
Funny
Gaming
Laid back
Loyal
Marriage
MMO
MOBA
Mobile
Movies
Nintendo
PC
Photography
PS4
Puzzle
Retro
RPG
Simulations
Strategy
The Outdoors

I'm a 6'4 devout Muslim revert. I study Games design at uni and want to run my own games company once I graduate. Top 3 favourite games are Kingdom Hearts 2, Pokémon mystery dunge..




UK

,

England: Greater London

,

Hackney

Magrety596

Need partner 47 - 75 years old I am looking for a man who knows how to enjoy life and who appreciates every moment of it. Life is so short! Let's find each other as soon as possible so that together we can feel all the charms and colors of this life. To w




Magrety596

(37) Straight Female


Caring
Combat
Long Term Relationships
Loyal
Mobile
Nintendo
PS4
Puzzle
Shooter
Simulations
Stealth Shooter
Strategy
Xbox

Hello everybody! I am glad to be a part of the dating community. I am the type of woman who is shy and does not talk much about herself. It is better to ask me questions, and I wil..




UK

,

England: Greater London

,

London

michellewilson

They/them mass of anxiety and weirdness




michellewilson

(19) Non-Binary Bisexual Male


Friendship
Funny
Laid back
Loyal
MMO
Nintendo
Online Chat
PC
Puzzle
Shooter
VR

Just trying this out! Open to chat geek out! WoW and VR Casual MC and Fortnight Currently working my way through Raft and Cult of the Lamb




UK

,

England: Greater London

,

London

seenbarea709

Hi looking to meet new people with similar interests




seenbarea709

(39) Straight Male


Casual Dating
Flirting
Friendship
Funny
Laid back
Loyal
MMO
Nintendo
Online Chat
PC
PS4
RPG
Strategy
VR

I'm currently really into magic:the gathering be nice to meet someone to play with...




UK

,

England: Greater London

,

Greenwich

Itsali099

In general, Life is full of complications in every step, Let's make it a happy and simple one




Itsali099

(34) Straight Male


Adventurous
Attractive
Caring
Casual Dating
Combat
Exciting
Flirting
Friendship
Funny
Gaming
Laid back
Learning
Long Term Relationships
Loyal
Mobile
PS4
Puzzle
Romance
RPG
Shooter
Stealth Shooter
Strategy

A gaming guy since got the senses A friendly person. Easy to be friend and fun too ! Try it if you like to enjoy the life it is me. Please do not try to be complicated. Just make i..




UK

,

England: Greater London

,

London

umarsu704

life and more and there is lot more to me than you think.




umarsu704

(24) Straight Male


Adventurous
Attractive
Caring
Casual Dating
Combat
Exciting
Flirting
Friendship
Funny
Laid back
Long Term Relationships
Loyal
Marriage
MMO
Mobile
Nintendo
Nintendo DS
Online Chat
PC
Playstation Vita
PS4
Puzzle
Raspberry Pi
Real-Time Strategy
Retro
Romance
RPG
Shooter
Simulations
Stealth Shooter
Strategy
Survival horror
VR
Xbox

Hi, I'm Umar i am funny and play all sorts of games and if you would like to talk just dm me and there is lot more to me than you think.




UK

,

England: Greater London

,

London

Yedumag989

Need partner 47 - 65 years old I want to find MY man who is ready for real love! I want to be with a man who will know what he wants from this life! And the man who is not afraid to have a serious relationship, because I don't want to waste my time on ga




Yedumag989

(39) Straight Female


Caring
Funny
Long Term Relationships
Loyal
Mobile
Playstation Vita
PS4
Shooter

I am a kind, gentle, nice, very active, purposeful, cheerful woman. I have a good sense of humor. I like to have a healthy life, to cook tasty food. I enjoy having flowers, plants ..




UK

,

England: Greater London

,

Plumstead

scapagga

I work in Game Development and live for the art of it.




scapagga

(24) Straight Male


Adventurous
Attractive
Caring
Casual Dating
Combat
Exciting
Flirting
Funny
Laid back
Long Term Relationships
Loyal
MMO
Mobile
Nintendo
Nintendo DS
PC
Playstation Vita
PS4
Puzzle
Raspberry Pi
Real-Time Strategy
Retro
Romance
RPG
Shooter
Simulations
Stealth Shooter
Strategy
Survival horror
VR
Xbox

I'm into Game Design. I work as a Creature Designer for an indie games studio. I am tasked with bringing the NPCs of our game to life. So I design and create their behavior, I conf..




UK

,

England: Greater London

,

London

pierona692

Stray is a good game, change my mind!




pierona692

(32) Straight Male


Caring
Casual Dating
Flirting
Funny
Laid back
Long Term Relationships
Marriage
MMO
PC
Romance
RPG
Shooter

Hello there! I'm a programmer originally from Italy looking for casual gaming, really keen to try new stuff if you think it rocks!




UK

,

England: Greater London

,

Uxbridge

danieldri078

Trophy Hunter looking for a rival




danieldri078

(24) Straight Male


Combat
Fighting
Friendship
Funny
Laid back
Long Term Relationships
Loyal
MMO
Mobile
Movies
Music
Nintendo
Online Chat
PS4
Puzzle
Retro
RPG
Shooter
Simulations
Stealth Shooter
Strategy
Survival horror
Vaccinated

Gamer, Metalhead, Writer. Just going with it and seeing what happens.




UK

,

England: Greater London

,

London

Ellisboswo055

I'm a bit of a sweat, always trying to get the highest rank on and game I play




Ellisboswo055

(21) Straight Male


Caring
Casual Dating
Exciting
Flirting
Funny
Laid back
Long Term Relationships
Loyal
PC
Romance
Shooter

Hey uhhhh. My friend told me about this site lmao, just trying to find someone who's down to play as much as me I guess




UK

,

England: Greater London

,

Welling

Jackfiel323

Work, game, sleep, repeat. :).




Jackfiel323

(29) Straight Male


Casual Dating
Flirting
Funny
Laid back
Long Term Relationships
Loyal
MMO
PC
PS4
RPG
Shooter
VR

Just your average typical funny gamer, chilled out and up for banter. Usually gaming if I'm not working.




UK

,

England: Greater London

,

London

Lucasbro748

Feel free to message me not a hostile person :)




Lucasbro748

(26) Straight Male


Will work on the pictures, barely take any. I'm 26 years old based in London, I'm quiet but sociable at the same time, I like to meet new people & have an open mind, I'm a sport f..




UK

,

England: Greater London

,

London

gabrielepa327

Respect above all else…don't you think?!




gabrielepa327

(42) Straight Male


Attractive
Caring
Flirting
Friendship
Funny
Laid back
Long Term Relationships
Loyal
MMO
Mobile
Online Chat
PS4
Romance
RPG
Shooter

Super laid back. Love to play Destiny 2. Absolutely independent and looking for a partner in game ;)




UK

,

England: Greater London

,

Hampstead

michelmauri595

Playstation, xbox or pc? What would you pick?




michelmauri595

(25) Straight Male


Adventurous
Caring
Casual Dating
Combat
Exciting
Flirting
Friendship
Funny
Long Term Relationships
MMO
Online Chat
PC
Puzzle
Retro
Romance
RPG
Shooter
Simulations
Stealth Shooter
Strategy

I mastered always being happy. Laughing and meming Gym and games Cooking and sex




UK

,

England: Greater London

,

Southall

sr16xyz

Please carry me in Lol, i can carry in fps




sr16xyz

(24) Straight Male


Caring
Casual Dating
Combat
Flirting
Laid back
Long Term Relationships
Loyal
Marriage
MMO
Nintendo
PC
PS4
Puzzle
Retro
Romance
RPG
Shooter
Simulations
Stealth Shooter
Strategy
Xbox

Looking for something serious or just chat and see where it goes. Like fps and mmo mostly and want someone to share my experiences with




UK

,

England: Greater London

,

Croydon

Joshuacat271

What's up ladies your fave rl player here




Joshuacat271

(24) Straight Male


Attractive
Casual Dating
Combat
Flirting
Funny
Laid back
Loyal
Online Chat
PC
Romance
RPG
Shooter
Stealth Shooter
Strategy

Looking for a gamer girlfriend. I play rocket league but open to all games,I'm funny and can carry dubs




UK

,

England: Greater London

,

Winchmore Hill

hayz081

Laid back, chilled out, can be loud and quiet




hayz081

(24) Straight Male


Adventurous
Friendship
Funny
Laid back
Long Term Relationships
Loyal
PC
PS4
Puzzle
Romance
Shooter

Laid back, chilled person. Looking for friendships and someone to game with




UK

,

England: Greater London

,

Dagenham

mrdloi960

Gamer and looking for someone.




mrdloi960

(29) Straight Male


Adventurous
Attractive
Caring
Combat
Exciting
Flirting
Funny
Laid back
Long Term Relationships
Loyal
MMO
Mobile
Nintendo
Nintendo DS
PC
Romance
RPG
Shooter
Stealth Shooter
Survival horror
VR
Xbox

I'm easy going and looking to meet and get to know someone special. Message me if you're serious and would like to chat




UK

,

England: Greater London

,

London

yardarmpebble539

Im all about spontaneity and having fun




yardarmpebble539

(22) Straight Male


Adventurous
Casual Dating
Flirting
Friendship
Long Term Relationships
Loyal
MMO
Online Chat
PS4
Romance
RPG
Shooter
Stealth Shooter
Xbox

I play alot of call of duty fifa, bloodhunt open to play virtually whatever




UK

,

England: Greater London

,

London