Find Your Player Two In South Yorkshire
Find someone who shares your passion for gaming. Connect with single gamers across South Yorkshire. Are you ready to level up your love life? Explore what South Yorkshire has to offer for gamers. Make your fantasies come true outside the game. Explore the National Videogame Museum or attend the many of Yorkshire's comic con's. Find someone who will join your MMO clan by day and go on dates with you at night.
A New Player Has Entered The Game
It takes minutes to create a profile here at Date Player Two. When creating your profile tell us all about you, your hobbies and preferences. Are you into Fortnite, Zelda or prefer getting lost in first player Harry Potter games. Fall in love with someone who enjoys gaming online, board games, cosplay or retrogaming. Our community is filled with genuine gamers that want to find someone to geek out with. Search members across South Yorkshire, connect with gamers from Sheffield or Doncaster, explore cosplaying in Rotherham or find a games night in Barnsley, you will never be bored with the endless events you will find. Filter profiles by gender, interests, age, distance; find someone you can play in game and in real life with.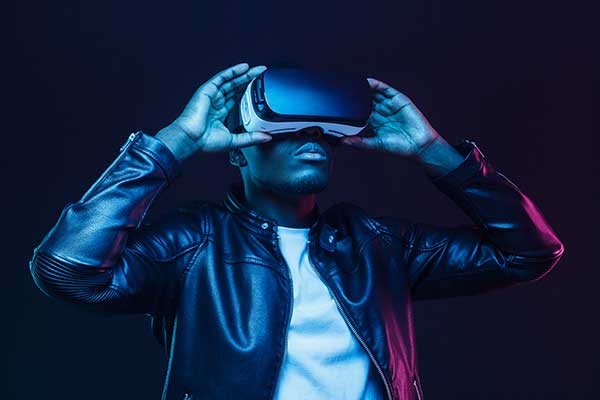 Once you have entered the dating game, you will see your tailored home feed. Filled with interactive features; use emojis, comment on posts, images and write your own statuses. Make sure to complete your profile to see the best engaging content for you. Browse profiles and browse your matches. Save profiles to your likes page where you can message later. Our members are actively posting at all times of the day, login to explore our community.
Single Player Status To Co-Op Mode
Whether you are someone who likes to shoot it up in Call of Duty or you like to build your own community in The Sims, you will meet like minded Yorkshire singles who are ready to level up their love life. Take a chance and find true happiness. Meet the player behind the avatar. Navigate through the geek dating scene by checking out our blog page. Read the latest gamer stories, check out members' reviews of games and first date stories that will be sure to give you inspiration in your dating quest.
Level up your dating game even more by upgrading to a VIP membership. Unlock the hottest features that will aid you on your quest for love. Being a VIP you can see who has been viewing your profile and see who has been liking all your posts. Unlock unlimited private messaging, for the chats that you want to keep intimate. VIP's also get priority placement on the home feed, in member searches and in post moderation, meaning you will see things ahead on classic members. Be the captain of your quest for love online.
Recent profiles
liamjd

Hi I'm Liam I'm just a chilled out dude looking for a chilled out gal to play some games and go out with.




liamjd

(25) Straight Male


I like to play games have sex all of the above message me




UK

,

England: South Yorkshire

,

Doncaster

noshaelr312

I am 19 my favourite thing is a bj




noshaelr312

(20) Straight Male


Adventurous
Attractive
Caring
Combat
Exciting
Funny
Laid back
Loyal
PC
PS4
Real-Time Strategy
RPG
Shooter
Strategy
Survival horror
Xbox

My favourite game is halo and my favourite anime is attack on titan




UK

,

England: South Yorkshire

,

Sheffield

robjack465

Gaming is one of the few things I like to do to unwind.




robjack465

(41) Straight Male


Caring
Casual Dating
Combat
Flirting
Friendship
Funny
Laid back
Long Term Relationships
Loyal
MMO
RPG
Shooter
Xbox

I'm laid back & easy going, I have a great sense of humour. I enjoy gaming to have fun, I don't rage quit Looking for friendship, if it develops into something more then great.




UK

,

England: South Yorkshire

,

Hoyland

cfleetw559

Gamer ~ Spoonie ~ Dreamer R




cfleetw559

(33) Straight Female


Attractive
Caring
Casual Dating
Exciting
Flirting
Friendship
Funny
Long Term Relationships
Loyal
Online Chat
PC
PS4
Romance
RPG
Xbox

I have a lot going on in life so taking things easy. Love to game an would be nice to have someone to game with regularly. If something comes of it then great but if not it's ok. I..




UK

,

England: South Yorkshire

,

Greasbrough

youngwil182

My name is Joe I'm 20 years old love to game play fortnite only I like challenges I'm a funny chap and want to connect with new people




youngwil182

(20) Straight Male


Attractive
Caring
Combat
Flirting
Funny
Long Term Relationships
Loyal
PS4
Romance
Shooter

My name is Joe im 20 years old funny love to game and love meeting new people always up for a laugh and ready for new challenges




UK

,

England: South Yorkshire

,

Ardsley

dan823

"Ive learned how to smile even when I'm feeling sad"




dan823

(28) Straight Male


Adventurous
Caring
Casual Dating
Exciting
Flirting
Friendship
Funny
Laid back
Long Term Relationships
Loyal
Marriage
MMO
Mobile
Nintendo
Online Chat
PC
Retro
Romance
RPG
Shooter
Simulations
Strategy
Survival horror
Xbox

28, love anime and horrors, play wow and FFXIV on my pc and play rest of my games on Xbox series X my favourite games at the moment are dead by daylight, evil dead the game, rainbo..




UK

,

England: South Yorkshire

,

Sheffield

rhyswilli259

Message me your Xbox gamer tag




rhyswilli259

(23) Straight Male


Attractive
Flirting
Laid back
Long Term Relationships
Loyal
Retro
Shooter
Xbox

I play Xbox and wanting new gaming partner so if you are interested add me




UK

,

England: South Yorkshire

,

Barnsley

rickya231

Ps5 gamer I'm the one on the team that does all the damage but get least kills




rickya231

(24) Straight Male


Casual Dating
Cooking
Flirting
Gaming
Going Out
Long Term Relationships
Romance

Half Italian Love cooking and going on adventures Easy going person




UK

,

England: South Yorkshire

,

Sheffield

Mybeans

Just looking for anyone who's always up for a laugh I'm into marvel hiking gym food and just about everything else




Mybeans

(28) Straight Male


Arts & Culture
Casual Dating
Cooking
Dancing
Flirting
Friendship
Gaming
Going Out
Health & Fitness
Long Term Relationships
Photography
Sports
The Outdoors

God knows what to put here




UK

,

England: South Yorkshire

,

Sheffield

anthonysm673

Interested? Ask for my Discord.




anthonysm673

(25) Straight Male


Action / Adventure
Attractive
Caring
Casual Dating
Combat
Flirting
Friendship
Funny
Gaming
Laid back
Long Term Relationships
Loyal
MMO
MOBA
Mobile
Nintendo
Nintendo DS
Online Chat
PC
Real-Time Strategy
Retro
Romance
RPG
Shooter
Simulations
Strategy
Xbox

Just a gamer looking for a likeminded person. I play all sorts of games, form shooters, Rts, fighting and moba. Some of my fave games are fallout new Vegas, smite, divinity origina..




UK

,

England: South Yorkshire

,

Heeley

nad548

Rock music alcohol and gaming is my type of night




nad548

(30) Straight Male


Caring
Casual Dating
Combat
Flirting
Friendship
Funny
Laid back
Long Term Relationships
Loyal
Marriage
MMO
Nintendo
Online Chat
PC
PS4
Retro
Romance
RPG
Shooter
Simulations
Strategy
Vaccinated

I'm a gamer, not much of a good one Got Nintendo switch, playstation 5, gaming laptop and retro stuff. Comic cons and Manchester arcade are my yearly events. Love Red hot chili..




UK

,

England: South Yorkshire

,

Doncaster

danielleehar032

'A good man's life is never quite ended; something of it always remains to touch and illuminate other lives.' :Edward White




danielleehar032

(62) Straight Male


Adventurous
Attractive
Books
Caring
Casual Dating
Exciting
Flirting
Friendship
Funny
Gaming
Laid back
Long Term Relationships
Loyal
MMO
Movies
Online Chat
PC
Photography
Politics
Puzzle
Retro
Romance
RPG
Simulations

More tabletop than video gamer. In a poly relationship, looking for others with similar interests. Astrophotography, Star wars, Warhammer, Marvel, DC etc




UK

,

England: South Yorkshire

,

Sheffield

kingofdo300

mainly playing Ark , League currently and chilling on Netflix




kingofdo300

(24) Straight Male


Caring
Casual Dating
Combat
Flirting
Friendship
Laid back
Long Term Relationships
MMO
MOBA
Online Chat
PC
Pets
Real-Time Strategy
Romance
RPG
RTS
Shooter
Simulations
Stealth Shooter
Strategy
Survival horror
Vaccinated

Played games for a very long time and up for pretty much anything, either played or will play almost any game, so hit me up and we can play a bit




UK

,

England: South Yorkshire

,

Hemsworth

ibrahim550

i love gaming, goth themed things and people, and everything to do with the perfect girlfriend! oh, and memes. lots of memes.




ibrahim550

(18) Straight Male


Casual Dating
Combat
Flirting
Friendship
Long Term Relationships
Marriage
Nintendo
Online Chat
PC
Romance
Shooter
Simulations
Stealth Shooter
Strategy
Survival horror
VR
Xbox

Hi! My name is Kian Smith, and im looking for a girlfriend to spend the rest of my days with. im loyal, kind, talkative, cool, laid back and an amazing friend!




UK

,

England: South Yorkshire

,

Sheffield

Dyla265

I don't know what this part is




Dyla265

(18) Straight Male


Adventurous
Attractive
Combat
Exciting
Flirting
Funny
Shooter
Stealth Shooter
Xbox

I'm just wan in to play Xbox with a fit lass so if you drippin wet and wanna hop on a game shout me I'm your guy




UK

,

England: South Yorkshire

,

Rossington

rhyswilli937

Love gaming Looking for a gaming partner!




rhyswilli937

(23) Straight Male


Gaming
Long Term Relationships

Loyal' caring and Just loves to game who works aswell




UK

,

England: South Yorkshire

,

Barnsley

thelasto645

Loyalty is me and stands by it




thelasto645

(31) Straight Male


Caring
Funny
Long Term Relationships
Loyal
Online Chat
PS4
Shooter
Survival horror

A person who has very loyal and helpful caring and respectful and always funny




UK

,

England: South Yorkshire

,

Sheffield

Dionv820

Chubby weeb gamer boy lol GT PR1NCESS DIONA




Dionv820

(24) Straight Male


Action / Adventure
Adventurous
Attractive
Caring
Casual Dating
Combat
Exciting
Fighting
Flirting
Friendship
Funny
Gaming
Laid back
Long Term Relationships
Loyal
Marriage
MMO
Mobile
Online Chat
PS4
Romance
RPG
Strategy
Survival horror
Xbox

Hi always down to game ngl kind weird haha but a good weird




UK

,

England: South Yorkshire

,

Barnsley

zeobi973

Anti hero are the true heroes.




zeobi973

(31) Straight Male


Caring
Casual Dating
Flirting
Friendship
Funny
Laid back
Long Term Relationships
Loyal
Marriage
MMO
Mobile
Nintendo
Nintendo DS
Online Chat
PC
PS4
Romance
RPG
Shooter
Strategy
Vaccinated
Xbox

I love games I play consoles love card games rock metal punk music''s my jam dress in black I''m shy at first but can become life of the party weird sense of humour I''m a very fri..




UK

,

England: South Yorkshire

,

Barnsley

JustADorkface

Level 31 Jolly vibes Barista ☕️ Gamer Cat lover Fast Metabolism Random game and film quotes




JustADorkface

(31) Straight Male


Arts & Culture
Casual Dating
Flirting
Friendship
Gaming
Going Out
Long Term Relationships
Movies
Online Chat
Photography
Romance
The Outdoors

Oh another box? I thought that one was kinda meant to be the bio thingy? No idea what to put here as I'm half asleep Or maybe 3/4 asleep? OH here's ones for you! Why are cookies c..




UK

,

England: South Yorkshire

,

Doncaster