Level Up Your Love Life In West Midlands
Is your love life glitching or lagging more than you would like? Experience new levels of love with single gamers from across the West Midlands. Discover the gamer girls in Wolverhampton and the geekiest guys from Birmingham. There is no greater game to play than the game of love. Become the leading character in this love story when you join Date Player Two. Find someone special to spend hours geeking out over Dungeons and Dragons or gaming into the late hours of the night. Make genuine connections with single gamers who share your passions, interests and gaming preferences. Whether you are an avid gamer from Telford or a noob from Coventry, are gamers waiting to meet you.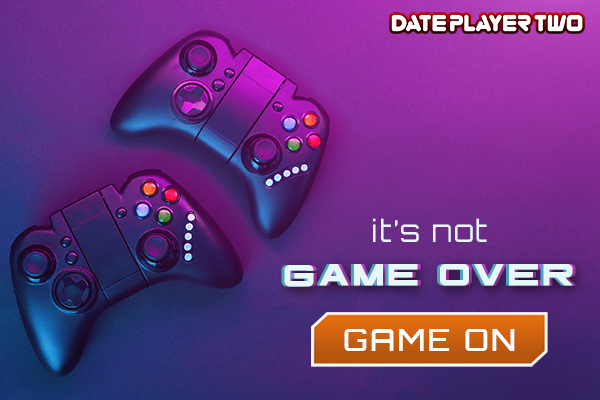 Meet Gamers Seeking Love Online
Finding love in the West Midlands may seem daunting. Sign up to Date Player Two and meet gamers in your local area. Detail your age, gender, location and preferences. We will instantly match you with the gamers, geeks and nerds who share your interests. Find your player two who will join your MMO clan, help you slay the unnamed dragon or build a killer sim city. Share your greatest triumphs and worst defeats with someone who understands your passion for gaming. Find even more single gamers when you use our search facilities. Filter your search by age, gender or interest. Your perfect match is waiting to quest through the alternate universes with you.
Play The Game
You need to be in the game to win the game. Browse member content on the feed and make connections with your matches. The member's news feed, also known as The Lobby, is the perfect place to explore gamer dating. Our members are actively posting their statuses, blog posts, short stories and images. Comment on the posts that grab your attention or that spark excitement for gamer dating. Save the profiles of the gamers you are most attracted to in your "likes me" list. Send them a message when you have thought of a killer opening line. Sign up and explore the community. You are sure to meet gamers on your level.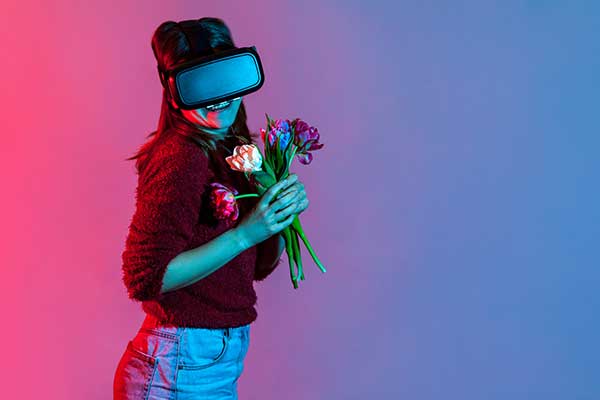 The Mission: Find True Love
Making connections with single gamers is easy. The level of true love is a little trickier to complete. Once you have browsed The Lobby, met your matches and explored the gamer dating site, it is time to level up. Upgrade to VIP membership and unlock the hottest features on the platform. Gain priority placement for your posts, blogs and pictures on the news feed. Do not waste the opportunity and keep writing fresh content for our gamers to read. You will also gain exclusive access to the "Who Likes Me" feature and unlimited private messaging. Use all these easter eggs you have found to level up your love life. Message the single gamers who already like you and your posts. Our geek dating platform has provided you with the map to complete your mission. It's time to take the first step and join the community.
Top Cities
Recent profiles
Barberdan924

Chubby gamer guy looking for mrs right




Barberdan924

(30) Straight Male


Adventurous
Caring
Casual Dating
Combat
Friendship
Funny
Long Term Relationships
Loyal
MMO
Mobile
Online Chat
PS4
Puzzle
Real-Time Strategy
Retro
RPG
Shooter
Strategy
Survival horror

Im a chubby guy. Looking for someone to settle with. Into alot of stuff if you want to know just drop me a message.




UK

,

England: West Midlands

,

Birmingham

tomwgra880

Looking to date someone likeminded, Personality, and interests are key.




tomwgra880

(26) Straight Male


Caring
Casual Dating
Combat
Exciting
Flirting
Friendship
Funny
Laid back
Long Term Relationships
Loyal
Marriage
MMO
Mobile
Nintendo
Nintendo DS
Online Chat
PC
Playstation Vita
Puzzle
Retro
Romance
RPG
Shooter
Simulations
Stealth Shooter
Strategy
VR
Xbox

Looking to find someone to date who I can share my interests and hobby's with, aswell as spend time together and online




UK

,

England: West Midlands

,

Birmingham

sohack650

Gamer girl with extra gaming peripheral…




sohack650

(24) Gay Female


Action / Adventure
Adventurous
Arts & Culture
Caring
Casual Dating
Combat
Fighting
Flirting
FPS
Friendship
Funny
Long Term Relationships
Loyal
Movies
Nintendo
Photography
Platforming
PS4
Retro
Romance
RPG
Shooter
Stealth Shooter
Survival horror
Vaccinated

Trans fem, massively into horror of all kinds. Gaming started with Rayman, currently playing Ghostwire Tokyo. When will they bring back Timesplitters? ? Outside of gaming I lo..




UK

,

England: West Midlands

,

Amblecote

mattyrk474

Down to earth gamer that will play almost anything




mattyrk474

(29) Straight Male


Adventurous
Attractive
Caring
Casual Dating
Combat
Exciting
Flirting
Friendship
Funny
Laid back
Long Term Relationships
Loyal
Marriage
MMO
Nintendo
Online Chat
PS4
Romance
RPG
Stealth Shooter
Strategy
VR
Xbox

I play all sorts of games on most console's and vr




UK

,

England: West Midlands

,

Sutton Coldfield

Transform426

PC, VR, and console player who's always up for a challenge against anyone. Also like to play just for fun and good open chat.




Transform426

(24) Straight Male


Adventurous
Attractive
Caring
Casual Dating
Combat
Exciting
Flirting
Friendship
Funny
Laid back
Loyal
MMO
Online Chat
PC
PS4
Romance
RPG
Shooter
Simulations
Stealth Shooter
Strategy
Survival horror
VR
Xbox

I am a student at Worcester university, I am studying major animation and minor film. I am interested in marvel, DC, Gaming, anime, and cartoons. I am dyslexic which means my readi..




UK

,

England: West Midlands

,

Birmingham

Sean62

Typically playing something on the pc while the xbox is and playing the guitar while watching something on my phone. Probable ADHD




Sean62

(23) Straight Male


Adventurous
Caring
Casual Dating
Funny
Laid back
Long Term Relationships
Loyal
PC
Real-Time Strategy
Retro
Romance
Shooter
Strategy
Xbox

Your only a computer person if you like the glowy bits.




UK

,

England: West Midlands

,

Lye

nathanc332

Damm you look good but could be better next to me with an xbox pad




nathanc332

(22) Straight Male


Adventurous
Attractive
Caring
Casual Dating
Combat
Exciting
Flirting
Friendship
Funny
Long Term Relationships
Loyal
Marriage
Online Chat
PC
PS4
Real-Time Strategy
Romance
Shooter
Simulations
Stealth Shooter
Strategy
Xbox

Hey hey I'm a nice, Young, loving, shy, loyal guy after his soul mate and friend. Please message if you want to be my player 2 for life




UK

,

England: West Midlands

,

Wolverhampton

Aarongo005

Travel tips to mordor anyone?




Aarongo005

(27) Straight Male


Action / Adventure
Attractive
Caring
Casual Dating
Exciting
Flirting
FPS
Friendship
Funny
Gaming
Going Out
Health & Fitness
Laid back
Long Term Relationships
Loyal
Marriage
MMO
MMO RPG
Movies
Online Chat
PC
Pets
Retro
Romance
RPG
Shooter
Stealth Shooter
Survival horror
The Outdoors

So. . . lol never thought I'd be here. But here i am :) Pop up! I promise I'm friendly haha. Little bit about me and interests. -sports -tv/ films -walking -gym -soenhancement p..




UK

,

England: West Midlands

,

Birmingham

Lewis742

i have no clue what to put here breh




Lewis742

(20) Straight Male


Adventurous
Attractive
Caring
Casual Dating
Exciting
Flirting
Friendship
Funny
Laid back
Long Term Relationships
Loyal
Online Chat
PC
PS4
Romance
Shooter

im lewis im just a guy who loves to spend my time gaming and an maybe making videos/streaming doin so




UK

,

England: West Midlands

,

Telford

SaiyanTez

Hey, just looking for like minded gamers and anime nerds




SaiyanTez

(32) Straight Male


Flirting
Friendship
Gaming
Long Term Relationships
MMO RPG
Movies
Pets
RPG
Vaccinated

I'm 5'7 bit on the bigger size (working on changing that) Gamer, anime fan, sc fi nerd. Bald head but gives the best snuggles going :D




UK

,

England: West Midlands

,

Wolverhampton

rodenro899

Looking for player 2 ?... ...




rodenro899

(29) Straight Male


Attractive
Caring
Casual Dating
Exciting
Flirting
Funny
Gaming
Laid back
Long Term Relationships
Loyal
MMO RPG
PC
Real-Time Strategy
Romance
RPG
RTS
Strategy

Looking for player 2 ? A massive nerd for all things gaming and prehistory. (Currently playing ALOT of ff online) Sorry in advance for not taking enough photos.




UK

,

England: West Midlands

,

Birmingham

arsenal566

Looking for a fellowship of friends to help me take some ring to a volcano.




arsenal566

(34) Straight Male


Combat
Exciting
Funny
Laid back
MMO
PC
Puzzle
Real-Time Strategy
Retro
RPG
Shooter
Simulations
Stealth Shooter
Strategy
Survival horror
Xbox

I once battled in a army of 300 against thousands. Serious though, I'm here to find friends maybe more if that happens, ultimately looking to break out of this barrier I've put ar..




UK

,

England: West Midlands

,

Wolverhampton

Huskinson4re487

Want to meet some nice people x




Huskinson4re487

(18) Straight Male


Attractive
Caring
Casual Dating
Combat
Exciting
Flirting
Friendship
Funny
Gaming
Long Term Relationships
Loyal
Marriage
Online Chat
Romance
Shooter
Xbox

I like playing warzone and other games I like football as well x




UK

,

England: West Midlands

,

Canley

jasonmo829

Warcraft, Pokémon, Marvel and anything nerdy!




jasonmo829

(31) Straight Male


Caring
Casual Dating
Exciting
Funny
Long Term Relationships
Marriage
MMO
Nintendo
Nintendo DS
PC
Romance
RPG
Shooter
Simulations
Strategy
Xbox

Love world of Warcraft. Need someone to olay board games with and teach me dungeons and dragons!




UK

,

England: West Midlands

,

Solihull

theting360

Comic book gamer, writer, and Sonic fan seeks his Amy Rose!




theting360

(39) Straight Male


Adventurous
Attractive
Caring
Casual Dating
Combat
Flirting
Friendship
Funny
Laid back
Long Term Relationships
Loyal
Marriage
MMO
Online Chat
PC
Puzzle
Retro
Romance
RPG
Shooter
Simulations
Stealth Shooter
Strategy
Survival horror

Hi there! I'm a long-term geek looking for that special girl to lavish attention on. I've dated before but never with someone who truly shared my nerdy interests. I would really l..




UK

,

England: West Midlands

,

Birmingham

matc318

Nerdy, Loyal, Honest and kind.




matc318

(27) Straight Male


Caring
Casual Dating
Combat
Flirting
Friendship
Funny
Laid back
Long Term Relationships
Loyal
MMO
Mobile
Nintendo DS
Online Chat
PC
Romance
RPG
Shooter
Strategy
Survival horror

A nerd about Pokémon & tech and a lover of anime and metal/heavier music.




UK

,

England: West Midlands

,

Coventry

xerothew368

20 y/o gamer and TA with a lot of love to share 3




xerothew368

(20) Non-Binary Gay Male


Action / Adventure
Adventurous
Caring
Casual Dating
Combat
Exciting
Flirting
Friendship
Funny
Laid back
Long Term Relationships
Loyal
Mobile
Nintendo
Nintendo DS
Online Chat
PS4
Romance
RPG
Shooter
Stealth Shooter
Vaccinated
Xbox

20 year old gamer and Teaching Assistant Apprentice. Love my job and my games! Overwatch, Elden Ring, smash bros, genshin and Minecraft are a few of my faves. I also happen ..




UK

,

England: West Midlands

,

Coventry

GianniFrancoLla647

I love playing videos my favourite game I've been playing for 3 years is destiny 2. I enjoy the outdoors and cooking




GianniFrancoLla647

(23) Straight Male


Casual Dating
Cooking
Flirting
Friendship
Gaming
Going Out
Long Term Relationships
Movies
Online Chat
Romance
The Outdoors

I'm half columbian I've moved from London to Birmingham recently I'm 23




UK

,

England: West Midlands

,

Birmingham

mikeorl524

Hello




mikeorl524

(34) Straight Male


Action / Adventure
Attractive
Caring
Casual Dating
Flirting
Friendship
Gaming
Laid back
Long Term Relationships
Loyal
Marriage
Movies
Online Chat
Platforming
PS4
Puzzle
Retro
Romance
RPG
Survival horror
VR

Geek, with a broad sense of humour and a love of gaming (including board games. Never underestimate those). Very much into comic books, particularly superhero stuff, massive Marvel..




UK

,

England: West Midlands

,

Wolverhampton

joecorbettyo673

Xbox Gamer weird and wonderful sense of humour, doesn't get offended easily.




joecorbettyo673

(29) Straight Male


Arts & Culture
Casual Dating
Cooking
Flirting
Gaming
Long Term Relationships
Movies
Online Chat
Romance
Sports
The Outdoors

28, just got myself a flat and work full time in something I actually enjoy doing. Life is going good right now and looking for someone to share it




UK

,

England: West Midlands

,

Wolverhampton