Ready, Set, Date!
It's time to level up and find love. Geek out with like minded gamers, cosplayers and geeks. Take your single player status to co-op mode. Whether you consider yourself a complete noob or high up on the leaderboard, you will be part of a thriving gamer dating community We are here to guide you through the dating map that is Huddersfield.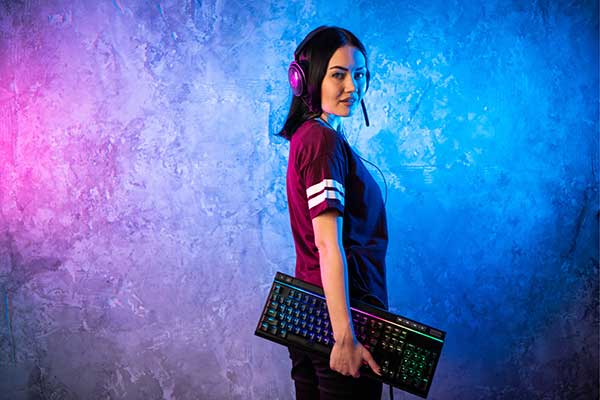 Avid gamers from across Huddersfield date here because we are a genuine community and we love to geek out. This is a space where you can be yourself and talk about your favourite games. Have fun whilst searching for your perfect player two! Browse profiles from Blackenhall to Fenay Bridge and all the areas in-between, you never know, your next date may be around the corner.
Mission: Create An Awesome Profile
Think of an eye-catching headline and describe what you are wanting to gain from our community Are you looking for casual fun or are you ready to settle down? Are you looking for someone who enjoys CoD or someone who enjoys entering WoW? These are all things to tell us about so we can match you with someone you can play with in game and in real life. Remember to include multiple photos, so really work your angles! Our members are more likely to check out a profile with photos. Photos can be from simple selfies to ones of you gaming, have fun with them and let your character come alive.
We have our very own blog section in our community, called Level Up! Here you will find us posting about dating safety, first date tips and competitions. Members are also actively posting their gaming tips, dating stories and this is a space where you can chat about new game releases. If you are feeling creative, why not add to Level Up. Write your own blogs and get recognised for your writing and really let your personality shine through. This is a great way to connect with singles talking about the same things as you and an epic starting point if you aren't quite ready to send your first private message just yet. Take control of your love life!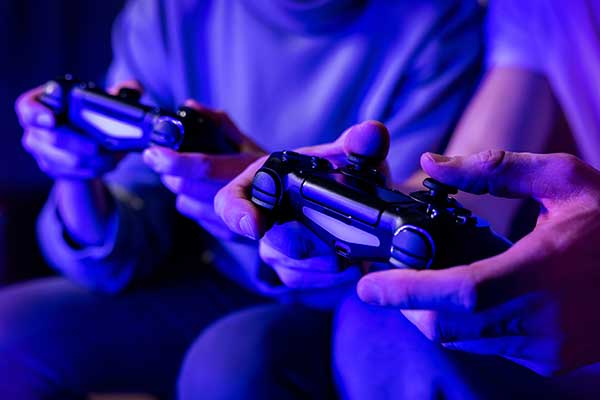 Your Tailored Lobby!
When you enter our community, you will see The Lobby. This is where you will be greeted with profiles we think you will like, you will see events and blogs. The Lobby is tailored to you from the information that you have told us when you created your profile Here you can post your own statuses, react to members statuses, photos and blogs. This is the main space where you can see what's been happening in our community every day. We offer you a community based dating site where you can chat about games, conventions and cosplay. You are here to find love, so make it fun, you may find a few friends along the way too.
Unlock even more gamer dating features that will be sure to be your healer on your dating quest. VIP Members get exclusive access to private messaging. Send as many messages to any members that you like, be first to start the conversation. Be the captain of your dating ship. The 'who likes me' feature will be the best wingman helping you in your dating journey. You will be notified with the member who has been looking at your profile and when someone likes your comments, blogs and images. When you upgrade, you will have priority spaces on the lobby and in member searchers, meaning you will always appear at the top of relevant member searches, increasing your chances of finding your player two.
Huddersfield profiles
djabr917

Male

Straight
Age: 22

UK

England: West Yorkshire

Huddersfield

I like a lot of PC games. My most frequently played is league of legends. I'm into DND and animals.

darkplasma855

Male

Straight
Age: 20

UK

England: West Yorkshire

Huddersfield

Hey, I think im going to go inactive for a while. I don't think I'm ready to date right now as I feel quite busy, but I might come back to this website when I feel ready :) Hi I'm matthew ^. ^ I'm looking for that special someone to have a fantastic time with and cherish. I like video games, calisthenics, adventuring/explorin g and trying new things :) Let's get to know each other! :D

Fpllea636

Male

Straight
Age: 18

UK

England: West Yorkshire

Huddersfield

Just a gamer A person who is laid back and loves shooters

amgdi155

Male

Straight
Age: 19

UK

England: West Yorkshire

Huddersfield

Hi, I'm Alex, a 19 year old aspiring game developer and writer, with a great sense of humor and a very outgoing personality. I'm full of all kinds of references and jokes, can cook a perfect dinner and know some really fantastic places to go or games to enjoy together. I like RPG games like Fallout New Vegas, The Outer Worlds and Mass Effect, along with other games like Titanfall, Bioshock and Wolfenstein. I enjoy movies like Indiana Jones, Pirates of the Caribbean and Hot Fuzz.

karlry070

Male

Straight
Age: 34

UK

England: West Yorkshire

Huddersfield

I'm Karl. I'm too laid back to even bother doing anything other than gaming, Netflix and staying at home with my two cats! I don't really like people in big crowds or groups, i much prefer one to one settings and love laughing with friends and family. When I'm not at work, I usually spend time playing Xbox and PC currently smashing my way through ParkItect, Snow Runner, Storm Works, Forza and Farming Sim. When not gaming, I like to go drifting with friends and to race meets such BDC, FuelFest and ParkLife, Flame & Thunder and SantaPod. Love anything related to cars / drifting and doing them up. I am a laid back guy who is fairly quiet until you get to know me and then I am the biggest joker and funny man. Also one of my favourite movie genres - comedy. My top 3 fave movies - Cool Runnings, The Mighty Ducks and Dunston Checks in. You'll probably realise I'm a big geek at heart!!! Wear my heart on my sleeve and looking for someone similar.

liamsa519

Male

Straight
Age: 34

UK

England: West Yorkshire

Huddersfield

MMO fan but open to pretty much any multiplayer games out there. I have lots of friends who play but it's difficult to find another to actually share the games with.

rooho125

Male

Straight
Age: 20

UK

England: West Yorkshire

Huddersfield

I love playing games and would love a partner to join me

bbl257

Male

Straight
Age: 25

UK

England: West Yorkshire

Huddersfield

Layed back gamer who enjoys playing all types of games. Casual, shy and down and down to earth personality.

marcu048

Male

Straight
Age: 20

UK

England: West Yorkshire

Huddersfield

I play CSGO, and any BR really, and sometimes horror and am looking for a new duo ;)

Shanesm134

Male

Straight
Age: 29

UK

England: West Yorkshire

Huddersfield

I'm 29 Work in it for the nhs and would love a player 2. I play all sorts I'm funny can do stupid voices and just want to settle down with someone after having to rebuild myself