The Mission : Find Love
The only companion you will need alongside you in your mission. Are you ready to be the main character in your love story? We are here to quest with you through the Wakefield dating map. Meet gamers in and around your area that are seeking their player two. We have created a gamer dating site to help bring together single gamers, geeks and all-around nerdy people who love to geek out over all things game and cosplay. Meet someone who shares your common interests, prepare yourself for the greatest mission of all.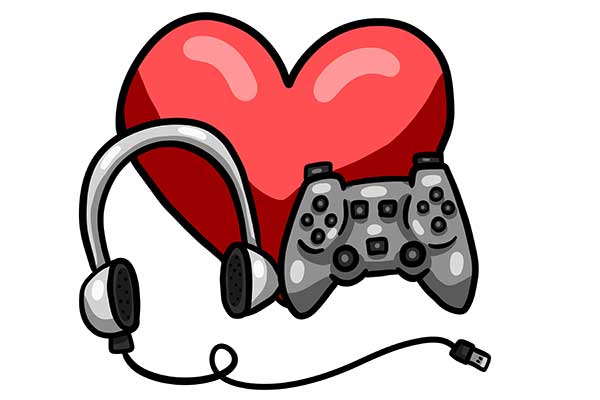 Here For You Every Step Of The Way
Create an outstanding profile that leaves members interested. Tell us about your character, your interests and what you are looking for in a partner. The more you share about yourself the better! Spark more interest by adding different photos to your profile. Show yourself gaming, cosplaying, show your other hobbies, you will find someone who shares the same interests. Tell us about your favourite online games, are you more of a Zelda fan, Spyro or Assassins Creed. Do you enjoy a D&D session or spend hours getting lost in comics; our members want to know all about it. Our geek dating site is the perfect place to show your full character.
A Thriving Gamer Dating Community
Unlock your imagination at Date Player Two. Explore where the magic happens on your user feed, we call this The Lobby. The first thing you will see when you login is members who share your interests and preferences. Post your own statuses and photos and read members' posts, see what is happening in our community today. The Lobby is tailored to you based on all the information you have put in your profile. We offer you a community based dating site where you can chat about games, cons and cosplay. You are here to find love, so make it fun, you may find a few friends along the way too. You can chat to members on their statuses, your own and comment on blogs. Members are actively posting their gaming tips, dating stories and like to have a chat about new game releases. Feeling creative? Write your own blogs and get recognised for your writing. Your Lobby will soon be your life line in your dating mission.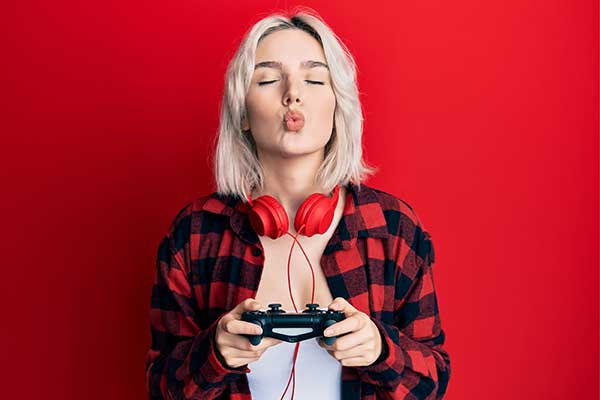 New Level Unlocked - VIP!
Unlock even more gamer dating features that will be sure to add health onto your dating quest. VIP Members get exclusive access to private messaging. Send as many messages to any members that you like, be first to start the conversation. Be the captain of your dating ship. The 'who likes me' feature will be the best wingman helping you in your dating journey. You will be notified with the member who has been looking at your profile and when someone likes your comments, blogs and images. When you upgrade, you will have priority spaces on the community Lobby and in member searchers, meaning you will always appear at the top of relevant member searches, increasing your chances of finding your player two.
There is something for everyone, connect with leading gamers, noobs and people in between. It's time to start your very own real life love quest and we have your back every step of the way. It all starts with you, are you ready to take the first step?
Wakefield profiles
Johnwagt391

Male

Straight
Age: 32

UK

England: West Yorkshire

Wakefield

Game and stream on occasion work in transport looking to reconnect

yamiw529

Male

Straight
Age: 22

UK

England: West Yorkshire

Wakefield

Hi my Tom, Yami my online name and gamer name, In 21 living in wakefield Bi as well, I'm a university student at leeds beckett studying game designs, I love anime gaming animals, I don't have many friends or any people really special so it be nice to meet some with similar interests, My mains games are Tiny tina wonderland, yugioh, Shadowverse, pokemon, Genshin impacts, cookie run, gaming a big part of my life Visual interesting i like glasses i want to meet someone nice funny caring intelligent independent strong I've never dated before so i hope i find someone

Manning27

Male

Straight
Age: 23

UK

England: West Yorkshire

Wakefield

So my job is to blow things up for gigs, films and other things. Huge anime fan, marvel fan, star wars fan and just geek, so let's geek out

nnenzeel410

Male

Straight
Age: 19

UK

England: West Yorkshire

Wakefield

Love playing basketball, gaming and occasionally watching anime.

alrma570

Male

Straight
Age: 18

UK

England: West Yorkshire

Wakefield

I am an 18 year old Brit, I love F1 2021 on PlayStation 4, I also love no man's sky, the need for speed franchise, I also like other games such as uncharted 4 and World of warships: legends

kjshi854

Male

Gay
Age: 19

UK

England: West Yorkshire

Wakefield

I like to go in late night drives and spending time with peaple

Daz4321

Male

Straight
Age: 39

UK

England: West Yorkshire

Wakefield

My name is daz , I am a down to earth guy who loves to game in my spare time . I also play in a band and music is a big part of my life

awright

Male

Gay
Age: 29

UK

England: West Yorkshire

Wakefield

I am Aaron. I'm 28 years old. I love reading, anime, manga, video games, horror, adventures, ghosts and all sorts more. I am currently a carer, I also teach safe people handing, first aiding and a union rep. I have future goals of learning to drive and moving to a more settled Career. I have a degree in psychology and counseling and would love to go into my master's, also debating to go I to a teaching course too or medical course. I am a a chubby bunny but I am eating healthier now and I have an exorcisebike and weights to turn my pudge into something more appealing

bigtos718

TV/TS/CD
Straight Male
Age: 22

UK

England: West Yorkshire

Wakefield

i am a monster in the sheets and on the game, i get dutty cash ygm

tcunn630

Male

Straight
Age: 26

UK

England: West Yorkshire

Wakefield

I'm a huge fan of the elder scrolls and fallout series of games. I'm also a huge fan of the total war warhammer trio of games since I also play the tabletop game too. My favourite game of all time has to be fallout 3, it was the first game from Bethesda I ever played and it left such an impression on me for RPG games with custom character creators. So much so that i have also been playing Dungeons&Dragons for years too. I have loved the total war games ever since playing Rome total war, which for a military history buff is the best game series ever haha

seiphorla340

Male

Straight
Age: 20

UK

England: West Yorkshire

Wakefield

i like fortnite and valorant im from uk i like eating suwi crista ronaldo suwi

Ell291

Female

Bisexual
Age: 24

UK

England: West Yorkshire

Wakefield

I'm wanting to get into some new games but don't know where to start, I like the batman games, Dragonball Xenoverse, Dragon quest, animal crossing