Fall In Love With Gamers From London
Join a gamer dating site that specialises in bringing together nerds geeks and gamers from across the city. Search for love within your city limits and find connections with members from King's Cross, London Bridge or Camden Town. There are no limits to finding love in London with Date Player Two. Our members are waiting for you to begin playing the game of love. You can sign up for the geek dating site in a few short minutes. Tell us about you, your gaming preferences and other significant interests in your life. Match with the gamer girls or guys in your local area that share common interests and love gaming as much as you do. Whether you seek an avid gamer or casual cosplayer, you will find members who fit your fantasies.
Experience Fairytale Love
Love is not just something you find in fairy tales. You are sure to find true love in London with nerd dating. Make genuine connections with members who are seeking love online. Chat, flirt and go on gamer dates with people in the city who share your love for gaming. Whether you are into Zelda, World of WarCraft or Mario Kart, you will have something in common with your matches. Search for members based on their interests to separate the winners from the losers. Quest with gamer girls from Covent Gardens or read comic books with members from Westminster. Find the special someone with whom you can spend hours gaming. You can also search for members across Greater London or other cities across the UK when you join Date Player Two. Never be without a gamer date.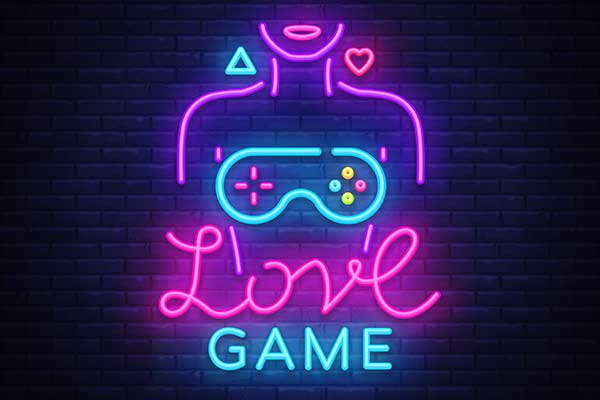 The member news feed is the perfect place to interact with other members. If you are new to dating as a gamer, then you can like and comment on posts from other members without the pressure of 1-2-1 chats. Discover which members share your interests or reflect your personality by reading their posts, blogs and viewing their uploaded pictures. Show our members what character you play in this world and post your blogs and images. Finding love in the real world is made easy with Date Player Two. We are more than a dating site; we are a community where single gamers, geeks, and all-around nerds can hang out and interact with people who share their passions. Share tips and tricks for your favourite games, ask questions and post your thoughts on our news feed. There is always someone waiting to get involved. If you play the game right, you will find love online.
Level-Up Your Love Life
Learn something new about dating a gamer by reading our articles. They focus on all things geek and how to navigate through love in the real world. Explore the best gamer date locations in London or how to chat to gamer girls online. There is something for everyone in our articles, and they will give you the boost you need to start online dating. Read our member blogs to learn more about our London gamers. They are detailing everything from their dating experiences to their epic gaming sessions. Members from across London are actively posting their blogs and thoughts on the news feed. Find a noob to game with or an avid gamer with whom you can quest into the night.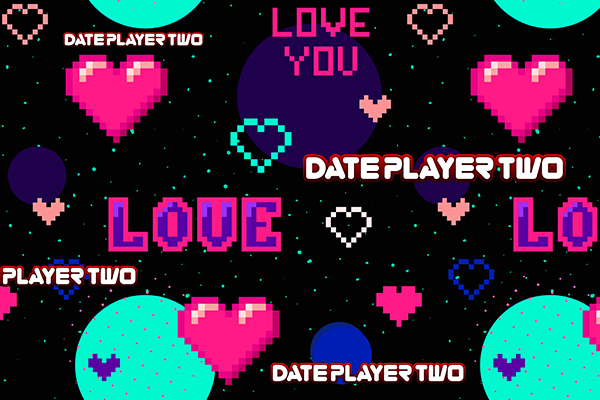 Increase your chances of finding love when you upgrade to VIP memebership. Our VIP features are designed to help you find connections with members who are interested in you. Discover who has been on your profile and who has liked your profile and posts. Unlock exclusive access to unlimited private messaging, gain priority placement on the news feed and member searches. Send messages to the members who have expressed interest in you and your profile and boost the possibility of making genuine connections.
London profiles
bewdro295

Male

Straight
Age: 27

UK

England: Greater London

London

Dragonball Z & Yu-Gi-Oh are my favourite! I also play RuneScape...ahhh feels so good to get that out there

Estherba127

Female

Straight
Age: 36

UK

England: Greater London

London

Hey am Gloria looking a relationship if you are interested and want to know more about

Danielbou307

Male

Straight
Age: 23

UK

England: Greater London

London

Saw this come up on an ad. Just seeing how it goes

ian790

Male

Straight
Age: 30

UK

England: Greater London

London

Hiya! I'm a bit of an all-rounder nerd so ask me something geek/game lore related and I'll have some partial knowledge of it. Games I love - Portal, BoTW, WoW, Dead Space, TFT & Half Life. Recently gotten into DnD this year, and playing other TTRPGs like Mausritter & Mork Borg. I hope you find what you're looking for :)

2bboybar839

Male

Straight
Age: 25

UK

England: Greater London

London

A passion for the profound. Falling into the philosophical and psychological depth of its sea Hobbies: Anime , video games, books , film/shows, art and nature

mattb03

Male

Straight
Age: 27

UK

England: Greater London

London

Huge fan of fallout, LOTR and Dark souls Looking for someone with a similar taste in terrible memes, obscure trivia and abstract convos at 2am Currently leading a small team of humble idiots to make a creature capture indie game (legally distinct from pokemon)

Mikelbrads229

Male

Straight
Age: 34

UK

England: Greater London

London

I'm a gamer just looking for someone to meet and play with

dannywil807

Male

Straight
Age: 32

UK

England: Greater London

London

PS4 gamer. Play lots of games, love to out in the grind and get the rewards for hours of gaming. Games I'm on right now: Dead by Daylight, CoD Warzone, Warframe. Open to suggestions for other/new games to play. Come chat with me, I'm very friendly and easy to talk to

hungryblackkni507

Male

Straight
Age: 25

UK

England: Greater London

London

My favourite series would be Destiny, but I also love indie horror games

Jball67

Male

Straight
Age: 23

UK

England: Greater London

London

Looking for girl who sends nudes I've got a big cock

dannyh896

Male

Straight
Age: 41

UK

England: Greater London

London

Hello ladies, look at the last guy you matched, now back to me, now back to the last guy you matched, now back to me. sadly, he isn't me but if he stopped leaving his bio blank and had better pictures, he could be like me. Look down, now back up. Where are you? You're on player 2 with the man of your dreams. What's in your hands, back to me. I have it. It's pizza with your favourite toppings on it. The pizza is now your favourite dorito. Anything is possible when you match me on player 2.

sintwol679

Male

Straight
Age: 37

UK

England: Greater London

London

When your working hard sometime you just want to kick back and scream at the tv screen, so lets scream together ;)

williamcolt459

Male

Straight
Age: 32

UK

England: Greater London

London

I run a design team for a start up in London. In my spare time I stream on Twitch. I'd love to meet someone likeminded to go on adventures with.

Kn98xyzSpitalfie

Male

Straight
Age: 21

UK

England: Greater London

London

Hey! Looking for an exciting partner in crime for my favorite games

prietoa774

Male

Straight
Age: 34

UK

England: Greater London

London

* Game dev * Works in the games industry * PC gamer 1.89m

aefthym451

Male

Straight
Age: 32

UK

England: Greater London

London

Close Protection Operative Horror Writer Gamer Content Creator

Shosbo388

Male

Straight
Age: 20

UK

England: Greater London

London

My name is Shay im 19 from the Uk Dont know what else to write

adamjosephr317

Male

Straight
Age: 26

UK

England: Greater London

London

Hey, I like memes and talking about dinosaurs. Just want someone I can play Minecraft and watch REAL Goblin sighting videos with. Fun facts about me: Currently directing a short film. Unfun facts about me: I love Doctor Who & Horror movies. I also like other genres of movies.

gergelyjaszdhf

Male

Straight
Age: 33

UK

England: Greater London

London

Hey there, I am a Hungarian guy in London, looking forward to meet someone who can give me company to enjoy the rest of our life together.

attjaszebda

Male

Straight
Age: 33

UK

England: Greater London

London

I'm playing since 2-3 years old, my first console ever was the Sega Mega Drive.

djis576

Male

Straight
Age: 34

UK

England: Greater London

London

My name is Isuru and you can find me assisting a solicitor in the fight against the Home Office by day and mixing obscure records at parties at night. I am obsessed with Dark Souls and am looking for a nice girl to build a character with for my next play through lol and a long term committed relationship with loads of dinner dates in London and trips to art galleries and concerts

Asifn69

Male

Straight
Age: 39

UK

England: Greater London

London

Hi I'm looking for someone to hang around with on xbox gaming and go out with on weekends for dinner or movies..I am sarcastically funny so if interested message me up

BHyde89

Male

Straight
Age: 19

UK

England: Greater London

London

18yr old Male in the army Warhammer nerd with more minis I can afford. I'm massively into fps type games but also enjoy others like souls games, MMOs, RPGs and the such. I'm socially awkward as hell but I hope it won't become an issue. Right now I'm into Halo, Battlefield and Elden Ring

curtismccrud309

Male

Straight
Age: 24

UK

England: Greater London

London

Fun kind and caring. Love gaming and want to win with the right person

ethankir052

Male

Straight
Age: 21

UK

England: Greater London

London

i am a guy living in london who loves to play games and watch anime when im not working