Gamer Dating: Find Your Player 2
Welcome to Date Player two, the dating site exclusively for single gamers, geeks and nerds. Find genuine connections and light up your love life like an RGB keyboard. Meet the one who shares your love for retro gaming or the one with whom you can spend hours reading comic books. Whatever your perfect gamer date involves, find your player two. Our thriving community of single gamers are seeking dates, friendships and long-term relationships. We have easy to use features, news feeds and search facilities that make it easy for you to match with someone who shares your interest.
Interactive News Feed
Date Player Two has an interactive news feed to keep up to date with the latest happenings on the platform. Here you can view member posts, blogs, image uploads and much more. Like pictures from single gamers and comment on the posts that spark your interests. Our news feed provides a casual space to explore gamer dating and meet the members you resonate with the most. Whether you are an avid gamer, self-proclaimed geek or just an all-around nerd, meet the person of your fantasies. Look out for our articles on the news feed, as they are great for learning something new about dating online. With the help of our dating experts and genuine single geeks, you can level up your love life.
Search The World For Love
We have members from across the world. Use our search facilities to find single gamers all over the world. Browse our country listings for members across Australia, Canada, the USA, South Africa and more! However, you don't have to quest the galaxy to find love. It is closer than you think, we will match you with members from your local area To make it easier to find members on our gamer dating site. Check out our "Likes" feature, where you can see who has liked your profile and store profiles that you have liked.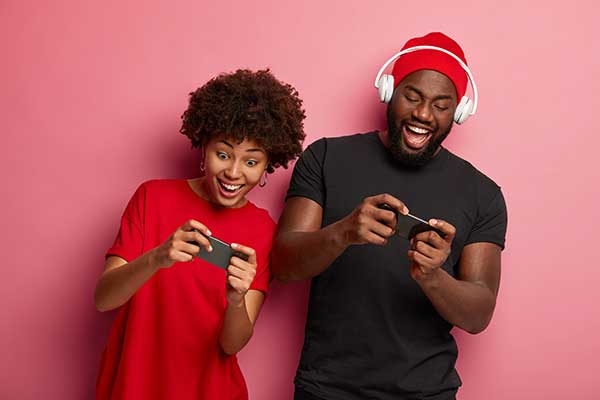 Trusted Nerd & Geek Dating Site
When you sign-up, tell us about you, your gaming preferences and what you are looking for in a significant other. We will match you with the single gamers, gamer girls or guys that share your interests. Increase your chances of meeting your player two by socialising with other members across the platform. Show our members who you are, and they will fall in love. Avid gamers or casual players, we have them all. Our profiles are verified to ensure you are only interacting with genuine singles across the platform. We also provide you with 24/7 customer service to resolve any issues you may have as effectively and efficiently as possible.